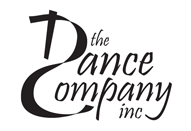 Calendar of Events
Picture Week ~ February 27th - March 2nd
Monday, February 27, 2017
Please see email for schedule and information.
Spring Break ~ March 13-17
Monday, March 13, 2017
Dress Rehearsal - Von Braun Center Concert Hall ~ May 11th-12th
Thursday, May 11, 2017
May 11th -Matinee Show Rehearsal
May 12th - Morning Show and Evening Show Rehearsal
Recital - Saturday, May 13, 2017
Saturday, May 13, 2017
Summer Intensive / Master Classes
Tuesday, May 16, 2017
May 16-21 - Convention style classes focusing on choreography and technique with some of the industry's leading teachers and choreographers! Ages 7-18 - open to all dancers in the community!
Summer Monday Classes ~ June 5th - July 24
Monday, June 05, 2017
Honors Ballet Intensive: June 5-9
Monday, June 05, 2017
A week long ballet workshop featuring Jon Upleger and Alexander Meister, both company members at Nashville Ballet.
Tiny Tutus Camp: June 12-14
Monday, June 12, 2017
Creative movement, ballet and crafts in a fun filled 2 hour camp. 10:00 a.m. - Noon each day. Ages 3-6
Fairy Tale Camp: June 19-22
Monday, June 19, 2017
Learn a Fairy Tale ballet with a closing show for parents! 9:00 am. - Noon each day with snack and craft provided. Ages 6-12
Pre-Honors Ballet Intensive: June 26-28
Monday, June 26, 2017
Exceptional ballet training with our Honors Ballet Program directors focusing on enhancing technique and performance. Contact the office for more information and to schedule an evaluation.
Rock Star Camp: July 10-13
Monday, July 10, 2017
For dancers ages 7-13 who want to improve their hip hop skills, all while showcasing their electrifying personalities! 9:00a.m. - Noon each day.