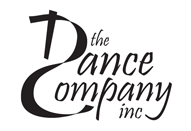 Calendar of Events
Registration for new students and existing students who do not register online opens at 10:00 a.m.
Monday, May 01, 2017
For new students, we ask that you some by the studio to register. We would love to meet you!
Summer Monday Classes ~ June 5th - July 24
Monday, June 05, 2017
Pre-Honors Ballet Intensive: June 27-29
Tuesday, June 27, 2017
Exceptional ballet training with our Honors Ballet Program directors focusing on enhancing technique and performance. Contact the office for more information and to schedule an evaluation.
Rock Star Camp: July 10-13
Monday, July 10, 2017
For dancers ages 7-13 who want to improve their hip hop skills, all while showcasing their electrifying personalities! 9:00a.m. - Noon each day.