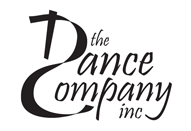 Calendar of Events
Registration is now open for all Summer Camps, Summer Classes and School Year Classes
Thursday, May 10, 2018
10:00 a.m. - 12:00 p.m.
1:00 p.m. - 8:30 p.m.
Summer Monday Class Series - June 4 - July 23
Monday, June 04, 2018
Honors Ballet Intensive ~ June 11-15
Monday, June 11, 2018
A week long ballet workshop featuring Jon Upleger and Alexandra Meister, both company members at the Nashville Ballet. All members of TDC Honors Ballet will be assigned placement. Local dancers who are of intermediate and advanced levels, please contact the office if you are interested in attending.
Fairy Tale Camp: June 25-28
Monday, June 25, 2018
Learn a fairy tale ballet with a closing show for the parents. 9am-Noon with a daily craft time and snack provided. Ages 6-12.
Rock Star Camp: July 9-12
Monday, July 09, 2018
For dancers ages 7-13 who want to improve their hip hop skills all while showcasing their electrifying personalitites. 9am-Noon each day.
Tiny Tots Tumbling Camp: July 24-26
Tuesday, July 24, 2018
"Under The Big Top"
Ages 3- 6 years old
July 24 - 26 ~ 9:00 a.m. - 11:00 a.m.
Tiny Tutus Camp ~ August 7-9
Tuesday, August 07, 2018
Creative movement, ballet and crafts in a fun-filled 2 hour camp, including a closing show for the parents. 10am-Noon each day with a snack provided. Ages 3-6.
Back to School Master Classes - August 24-26
Friday, August 24, 2018
Convention style clases featuring some of the dance industries leading choreographers. Faculty announcements coming soon!