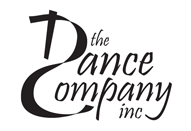 The Dance Company
Recital
Participation in the recital is optional; however, we feel that stage performance is a very important part of the student''s dance training. It is the time when you are able to see and appreciate the advancement of your child''s dance ability. By participating in the performance, the students will learn how to follow stage directions, gain stage presence and develop confidence in their abilities. Each year our recital is held in the Mark Smith Concert Hall at the Von Braun Civic Center. There is no admission charged to the show!
Costumes
Costumes are required for those students participating in our annual dance revue. Parents, you are responsible for verifying your child's size to be ordered as well as indicating if you wish a costume ordered or not. (This is done during parents' week when you visit your children's classes.) Costume fees, as follows are due by October 1, 2017. There will be a $10 late fee if paid after October 1st.
2 yr. old/Stage Arts - $70.95; all Combo Classes - $72.95; all Elementary 1 and 2 level classes, Creative Dance, Pre-Contemporary, Baton - $75.95; All Elementary 3 and 4 levels; all Intermediate levels; Pre-Company, Jr. Company, Company levels; all Contemporary levels; all Advanced Tap classes; and Intermediate-Advanced Acrobatics - $85.95.
Competition Dancers
Students interested in becoming a Company Dancer should see the office in the Spring for paperwork regarding our audition process. Competition groups are chosen by TDC staff members as well as clinicians hired by the studio. Competition dancers are required to take competition classes in addition to their regular dance classes.
Visitors
Because our time belongs to our students, no visitors are allowed in any class. The exception to this rule is during Visitors Week. You will be notified in advance of these dates.
Dance Attire
Leotards and tights, ballet, jazz or tap shoes will be worn in all classes. Please secure hair away from face. Ballet students must wear black leotard and pink tights and wear their hair in a French braid or Bun. Baton students must wear a leotard (any color, without skirts attached); shorts and/or sweat pants may be worn over leotard. Footwear will be tennis shoes. Please write names in all shoes.
Customer Portal: We are pleased to offer an online Customer Portal for all families at The Dance Company. Using the e-mail provided at the time of registration to log in, your customer portal will allow you to view and add classes, review any recent news, announcements and emails, register for special events and make online payments. You can choose to set up an automatic monthly payment for tuition or choose to make a one-time payment only. A link to the Customer Portal will be emailed and is also available on our rebsite at the Registration tab.
Memo Policy: In order to better address your questions about your students, instead of stopping the teacher in the hallway or classroom before or after class, we have a Memo Policy in place. If you have questions or concerns you need to address with the teacher, please come to the office and fill out a memo form. We will give it to the teacher and they will answer your questions and you will receive an emial or phone call reply within one week.